Smith Stables is a full-service equine facility located in Rockwell, North Carolina. We are family owned and operated and someone is always here 24/7.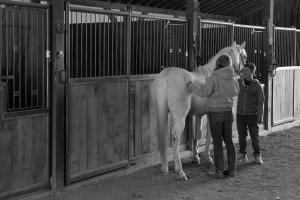 Here at Smith Stables, we believe in the best in equine care. No shortcuts are taken in the care of your horse.
Safe fencing, including full perimeter fencing
All stalls are well ventilated with hay rack, light & mounted feeders
Four paddocks for turnout
Boarder tack room
Feeding twice daily
Round Pin
Full Board
Includes all of the above &:
2x day feeding, tailored to your horse's individual needs
Daily turnout
Stalls cleaned daily & bedded with fresh pine shavings
Rubber mats in stall
We use a quality Tribute Feed catered to your horse.